Team
Ably assisted by its senior management, the team at the Raj Waterscape comprises professionals with years of expertise and experience in varied fields. This team has been carefully put together to infuse the best talent and ideas into each of the company's projects and has been instrumental in upholding its objective of offering premium, exclusive lifestyle-oriented projects that are a cut above the rest.
Mr. Benjamin Cherian
Director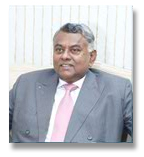 A qualified CA from ICAI and diploma holder in international Marketing from Harvard University, U.S.A. Mr. Benjamin Cherian began his career with Hindustan Lever (now Unilever). The spirit of entrepreneurship beckoned and he founded Raj Impex India in 1980. The rapid growth and expansion of the Raj Group can be attributed to Mr. Benjamin Cherian's astute leadership and guidance as the Chairman of Raj Hair International Pvt. Ltd.
A noted Contributor to society, G. Mr. George plays an active role in Rotary International, having served as District Government of RI Dist 3230 in 2004-05. He is currently the office bearer of Rotary and Hunger and Disaster Relief Management.
Mr.George B Cherian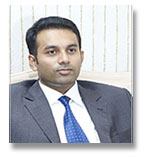 Educational Qualification:
Masters in International Business – Monash University, Melbourne Australia
Bachelor of Commerce from Loyola College
Profession:
Chief Executive Officer of RAJ Group Of Companies called

Raj Global Holdings Pvt. Ltd.

which includes:
Managing Director of Raj Hair International Pvt. Ltd.
Managing Director of Raj Waterscape Properties Pvt. Ltd.
Managing Director of Raj Redef Media Pvt. Ltd.
Proprietor of Raj Redef Media Pvt. Ltd.
He is part of many social philanthropic organizations some of them are mentioned below
The Founding President of the Australian Alumni Association, India.
The youngest President for the Rotary Club of Madras for 2009 – 2010
Executive Committee Member of the Loyola Alumni Association
Area II Editor of Round Table 2008-09
Treasurer of Round Table (MMRT42)
Associates
One of the key reasons why Raj WaterScape offers quality projects is that it associates itself with the best in the industry. The company works only with like-minded professionals who share its ideals and work philosophy. Some of the associates who have contributed to current projects are Varsha & Pradeep Architects and Paul & Tanuja Design Studio.