Current Projects
The current projects of Raj Waterscape are ideally situated in strategic locations that are well connected to the city. As with all our projects, these projects are premium, exclusive living spaces that target clientele who have a taste for the finer things in life. Each property is also unique in its design, architecture and finish.

Raj Bay View Garden, East Coast Road,
Thenpatinam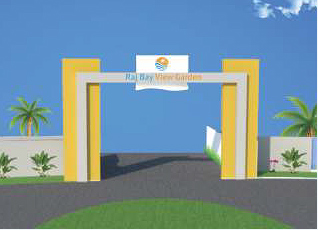 A premium Layout suitable for farm houses which is brought to you by Raj Waterscape Properties Pvt. Ltd. The plots could be developed as your weekend home with greenery all round.
It is ideal for people who do not want to stay in the conventionally structured villas, but to have the opportunity to build their own villa, designed the way you've always wanted to.
This premium layout offers 122 farm plots on 20acres in Phase I & II. The size of the plot area ranges from 1.25 to 4.5 grounds. You can build your own paradise, live to a blissful and pleasant lifestyle to experience the joy of living in tranquility.
This is a perfect location as there are rapid residential development all around with close proximity to the sea. This project is not only ideal for your living, but assure considerable appreciation in value for your near future.
The green canopied layout comprises of beautiful landscaped park, ponds, avenue trees and broad streets to create are freshing retreat where you leave behind the stressful city lifestyle.
Raj Waterscape Property Layout Features:
Properties and plots overlook natural water bodies.
Surrounded by array of entertainment spots, architectural places, prominent temples, beach vicinity and leisure destinations.
Suitable for farm house/weekend homes.
Plots to suit your needs.
Solution to maintain the plots at annual basis.
Amenities
Architecturally Designed Main Entrance
Neatly laid 30ft and 23ft internal road
All around compound wall for the entire project area.
Avenue with flowering trees
Clearly marked plots with min 23 ft road area
Park and play area allotted in the Layout
Highlights of Raj Bay View Garden:
Beach within 1000mts access
Pollution free ambiance
Ample ground water within 20ft depth
Natural pond beside the Layout
Good soil for plantation
Good connectivity by road
Rapidly developing & appreciating Location
300 meter from ECR
The Project is nestled alongside Thenpattinam village and other residential layouts.
RWPL will provide support and assistance to fulfill your dreams