Home Projects
Amongst the finest showcase projects of Raj Waterscape is their creation for the Group - their corporate office. This landmark building, besides housing their flagship company, Raj Hair International and their real estate company Raj Waterscape, also serves as the head office for Raj Printers, Redef Media and B & H Exports
Raj Hair International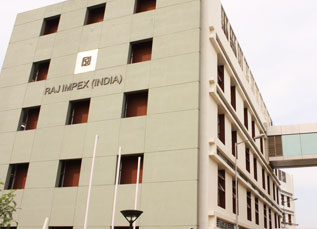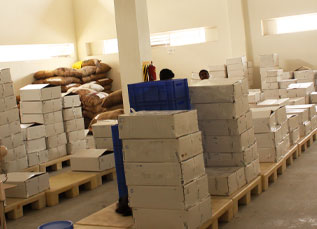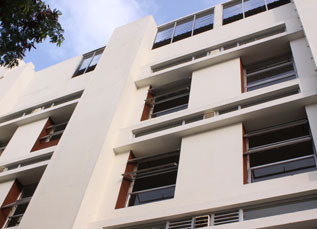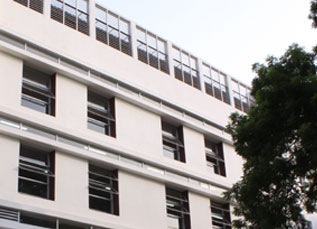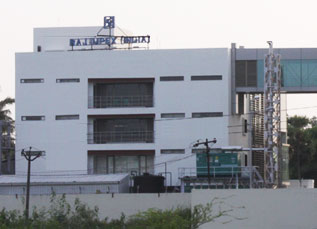 When Raj Hair International, the group company that is in the business of creating a stunning array of hair accessories for women decided to build a corporate office, it had laid down a few mandates that the new office would have to measure up to start with, the office had to symbolize the different characteristics of hair in terms of the architecture, design and elements used in the building. Two, it had to be a showcase creation that would represent the premium stature of the company and the Group through its uniqueness and style.
As the team sat in discussion about its office, one thought flashed by. A company that consistently made millions of women look beautiful could translate its taste in fashion to construction as well. And thus began the first project for Raj Waterscape - the corporate office of the Group.
The design of the building weaves in various elements of the Group's key businesses in an interesting way. The front façade of the building has glazing that 'flows' gradually from the second floor to the first floor, symbolizing the ponytail wave of a woman. The chairman's room is located right on the top of this design, symbolizing the head.
While casual observers will see interesting patterns in various aspects, like lights, door handles and motifs on the walls and floors, a closer look will reveal distinct characteristics of the human hair that has been subtly woven into the design.
Raj Waterscape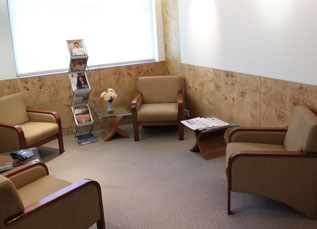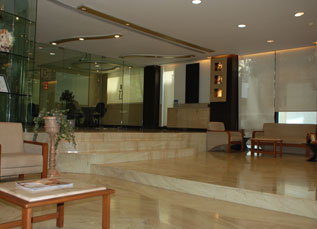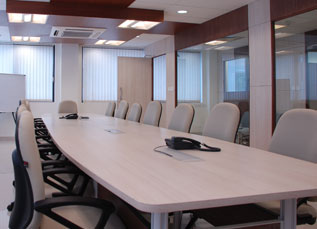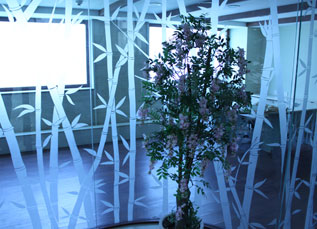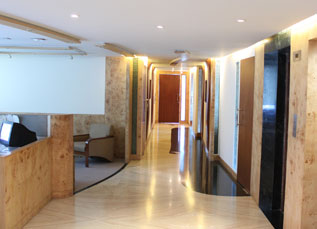 A water cascade at the entrance that offers a soothing welcome Earthy colours inside the office that are traditional, yet sophisticated. Wooden flooring that symbolizes the earth. Natural lighting all around and splendid views of the greenery outside. There's a lot more to the second floor of the Raj Corporate House. Every project of Raj Waterscape is located near a water body and it is only appropriate that the office also be decorated with various water bodies. While the cascade has a refreshing appearance at the entrance, the cascading effect of water the ridges of the marble structure creates a wave effect - symbolizing the wave of the change brought about by Raj Waterscape into the real estate world.